Gift Voucher - Tandem Skydive with Beach Landing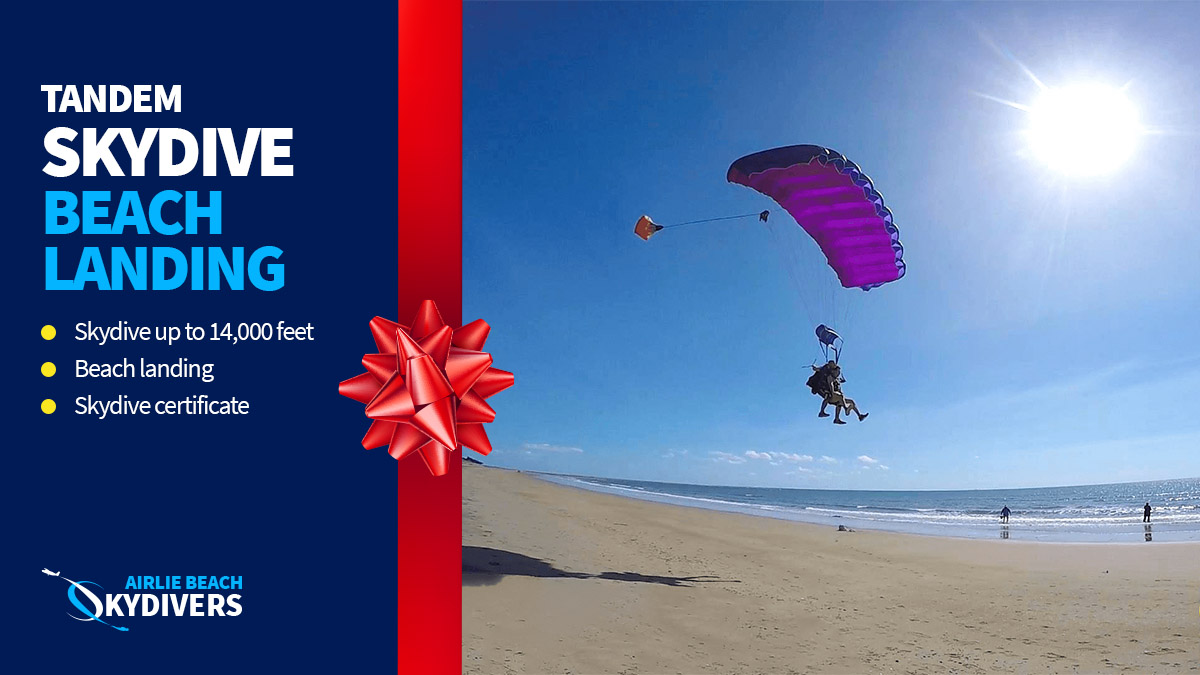 Location: Airlie Beach, QLD
Product code: GV14
Give someone the best gift ever! A Tandem Skydive including Beach Landing with Airlie B Each Skydivers. Take in the beauty of the Whitsundays from the sky!
Gift card will be emailed directly to recipient or you can use your own email address if you wish to deliver it personally.

*see conditions on max weights, surcharge applies over 95kg.

Drive to our skydiving centre at Laguna Quays (just 45 minutes from Airlie Beach) or take our free airconditioned bus from your hotel. Our staff will look after you every step of the way. You will meet your tandem master who will give you a safety briefing and fit your harness. Time to hop on the plane. During the 20 minute flight to altitude you can take in beauty of the Whitsundays. After final safety checks are completed, it's time to jump!!

Experience the exhilaration of freefall for up to 60 seconds, reaching speeds around 200km/h. Followed by a serene 5 - 7 minute parachute ride over the Whitsundays coast line. You will land on the beautiful Midge Point Beach where your family and friends can be waiting.
You will remember this experience for the rest of your life!